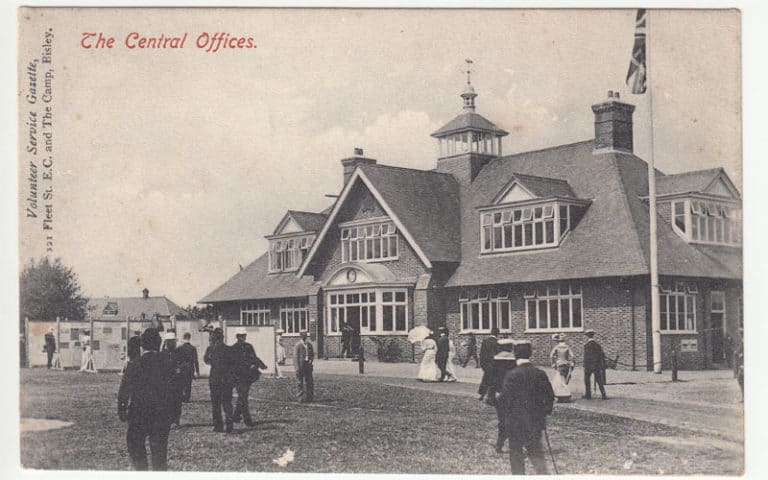 Original media format: Printed on paper
Printer or publisher: Blyth, Photographer, Bristol. The Volunteer Gazette, 121 Fleet Street, E. C. and The Camp, Bisley
Digital image type: High-resolution scan
Image format: Tiff
Dimensions: 3428 x 2143
Resolution: 600 dpi
Colour profile: Greyscale
Date: Undated
Postmark: Unposted
Free for non-commercial use. Please credit this image "Frontline Ulster postcard collection F22-162." There are no known copyright restrictions.