Newsletter
March
2022 Edition 3
Welcome back!
Winter has been a busy season for the website; new features and new subscribers, so what better than a new look newsletter?
Have you noticed the new postcard archive yet?
Two collections of military history I collect are military pamphlets and postcards. With nearly 100 historic postcards from mostly First World War camps in Ireland, I decided recently to digitise them and make them available through the website. This week I completed that task, and you can now view and download very high-resolution scans of this collection.
You can browse by postcard type (colour, greyscale, printed, photographic) as well as the location in the menu at the top at Home > Postcard Archive.
Download section expanded and new documents added regularly.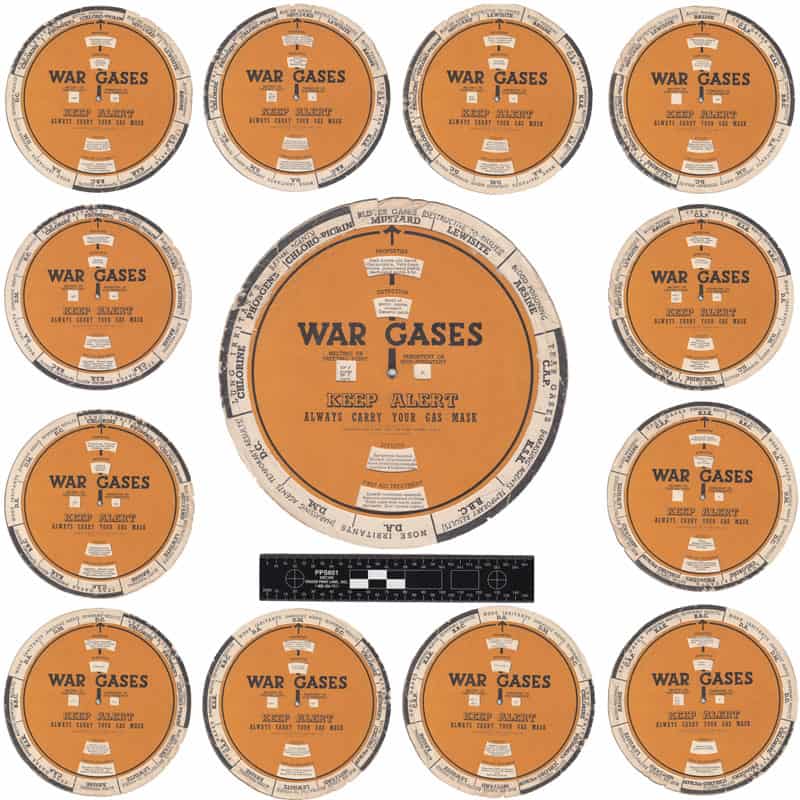 History is shared, and I do believe it should be free for everyone to enjoy and learn from. As well as digitising and uploading historic postcards, I am working through some of the more complex documents in my collection. You can view and download these from the newly expanded section on the website at Home > Downloads.
Visiting the National Archives
This weekend (5 March) I booked a visit to the National Archives at Kew. It wasn't my first time trawling through the records, but my first since the dramas of the last couple of years. If you haven't visited before, I can thoroughly recommend it. Imagine having access to original records of events that were pivotal in forming our Country; leafing through the pages of logbooks, war diaries or building plans; or reading the once Most Secret minutes of war planning committees? All of this is part of a visit to Kew.
If you are interested in visiting the archives, yourself, you will need to register for a temporary readers ticket that can then be redeemed for a full ticket on your first visit. Go to their website for more information - and if you need any help through the system let me know, I would be happy to assist.
So what did I look at this time?
WO 199/36 discussed the merits of pillbox construction and reflected the change from stop lines to defended localities. They also identified that the initial bullet-proof variant was non-effective and those strategic boxes should be upgraded to the shell-proof standard.
WO 199/44 provided notes on the use of concrete defences versus earthen fieldworks.
WO 199/48 primarily concerned the progress of defence construction around 1940/41.
WO 199/54 is a great resource on the research into anti-tank obstacles.
WO 199/523 the main document of interest was the renumbering of artillery batteries following the construction of new sites along the coast.
WO 199/1203 logistical concerns surrounding Operation MAGNET (the arrival of US troops to NI) and the handover of operational command.
AIR 2-1770 the addition of cathode-ray direction finding apparatus to track friendly intercept fighters over home territory.
AIR 2/5286 the development of the HFDF fixing stations.
AVIA 7-258 expanding the RDF (RADAR) coverage across the North Channel and Glasgow (which included sites in NI)
Support me on Ko-fi
Frontline Ulster is, and always will be a not for profit venture. I self-host the website and personally fund the acquisition of all my archive material. If you would like to support the continued development of the website and research, then consider leaving me a gift through Ko-fi. You can be assured that all contributions will go towards furthering our knowledge and facilitating the digitisation of more material.
In case you missed the latest articles
As this is very much a hobby, I don't publish to a schedule and my research is based on my own curiosity and often involves failing to find sufficient information elsewhere online. I hope you find them interesting and informative, and if you have any areas you would like me to focus on then send me an email and I can consider new research topics.
The most secret ARDS plan; fighting to the end
In 1942 the Second World War was taking on a new, global element. December 1941 saw the attacks on Pearl Harbour that drew the Americans into frontline conflict, while units from Northern Ireland were engaged in Burma, North Africa, Leros, Sicily and Italy. It was writtenJohn W. Blake, Northern Ireland in the Second World War soon after the war that …
The use of 360° video and images in recording historic sites
Always keen to try new technologies, I have recently ventured into the world of 360° cameras. I have experimented in the past with the iPhone and Google Streetview app to capture 360° images, but in March 2022 purchased my first dedicated camera. I took this camera on a road trip to Denmark, with mixed results. I was still understanding how …
All pillboxes are concrete, but some are more concrete than others
I am going to make a bold statement that may cause some heated discussion. All pillboxes were made of concrete. Concrete is an incredible building material, first used by the Romans and very much still in use today. As a raw material it can be transported relatively easily; it can be mixed on-site no matter how remote; it can be …
Site Visit Part I - Randalstown Forest, First World War Rifle Range
One of many Forest Service forests across Northern Ireland, Randalstown Forest was gifted by the Shanes Castle Estate in 1934. It is open to the public and can be openly visited and explored. What many of the visitors to the forest may not appreciate, is that hiding among the relatively young forest is a number of interesting military relics spanning …
And finally ... a new logo!

One subtle change you might not have noticed is the introduction of a new logo on the website. The T of Ulster was designed to represent one of the many watchtowers and elevated sangers of the Troubles era. Utilising an image of the former Maze Prison I had taken on a visit to the site in around 2008, I have removed the T and in its place stands one of the prison watchtowers. The image is in black and white, in keeping with the monochromatic look of the website. I hope you like it.