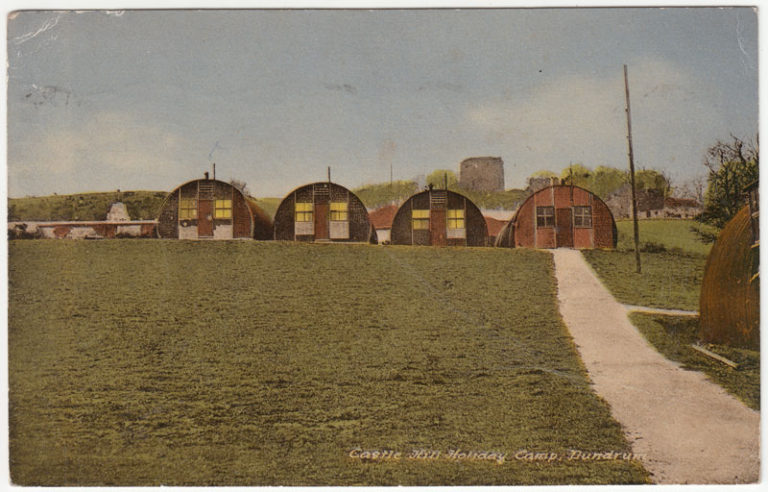 Original media format: Printed on paper
Printer or publisher: M&L National Scenes
Digital image type: High-resolution scan
Image format: Tiff
Dimensions: 3336 x 2139
Resolution: 600 dpi
Colour profile: Colour
Date: 1956
Postmark: Belfast
Elements of the US Army were stationed in a camp below Dundrum Castle between June and October 1942. The Nissen huts that would become Castle Hill Holiday Camp are likely to have formed part of this temporary camp. They have since been removed.
Free for non-commercial use. Please credit this image "Frontline Ulster postcard collection F22-187." There are no known copyright restrictions.