After years of taking what appear to be random images of old buildings and features, most of which consisted of WW2 defences, I thought I should really try to 'professionalise' some of these images, with one of my driving forces in taking them being to record the sites as they deteriorate. Working with the idea of a 1m long marker stick, I thought of how best to design and fabricate something which would be durable and also collapse down to a compact size so that I can slip it into a backpack to bring with me. For around £12 and 30 minutes of work I created my 'marker.'

I used 22mm plastic pipe (Homebase £4.50 for 2m length) as the main marker material. This was cut using a pipe cutter, so no sawing was necessary. Given that the straight connectors fitted both ends together almost flush, I cut each of the three sections to 33cm.
The Fablon roll (£5 for 5mx45cm) was purchased from Hobbycraft, as was the 2.5mm black elastic rope (50p per Metre).

The Fablon was cut into 10cm x 9cm lengths and stuck to the plastic pipe, with gaps of 10cm in between. I would need five 10cm red sections, leaving five 10cm white; giving my 1m total.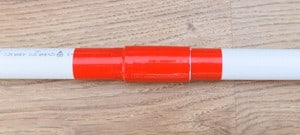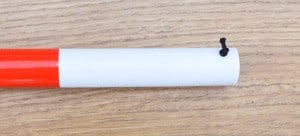 Unfortunately one of the connectors lay in the middle of a 'red' section. Using four different strips of Fablon I managed to adequately cover the connection while still enabling the marker to be broken down.
The elastic rope was fed through the middle of the completed marker, a 3mm hole drilled at either end, and the elastic fed through before being tied off. Not the prettiest of solutions, but practical and very quick.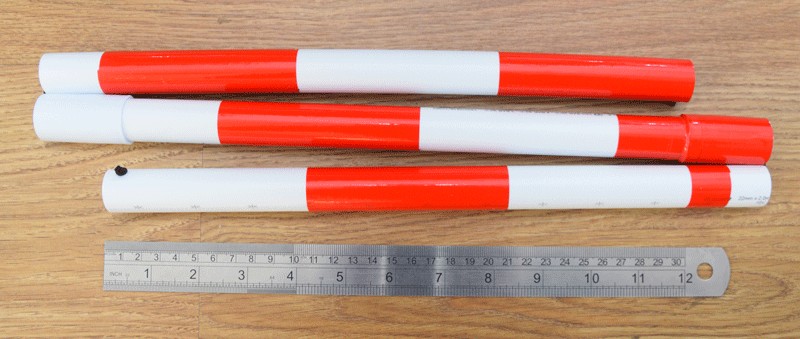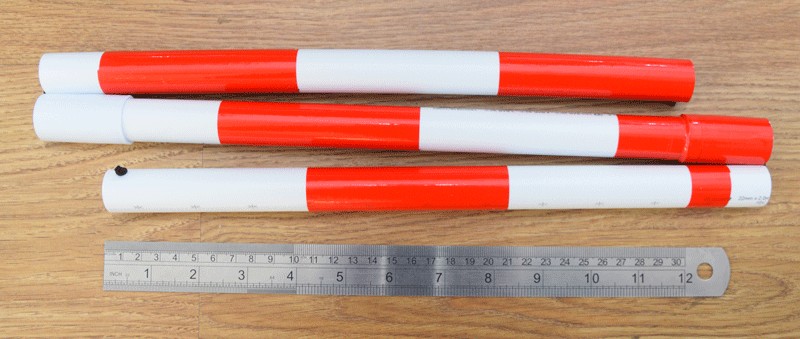 The completed marker in the folded state (above); only 40cm long in total. The contrast between the white and red works well, and the Fablon was a very quick and easy way to obtain this. Spraying or painting was my other option, but I am pleased with the results of the Fablon.


UPDATE: Sunday 01 May 2016